DOUBLESTAR TIRE DS810 UHP
:

DOUBLESTAR

:

DS810

:

FULL QUALITY WARRANTY

:

20 PCS

:

20 DAYS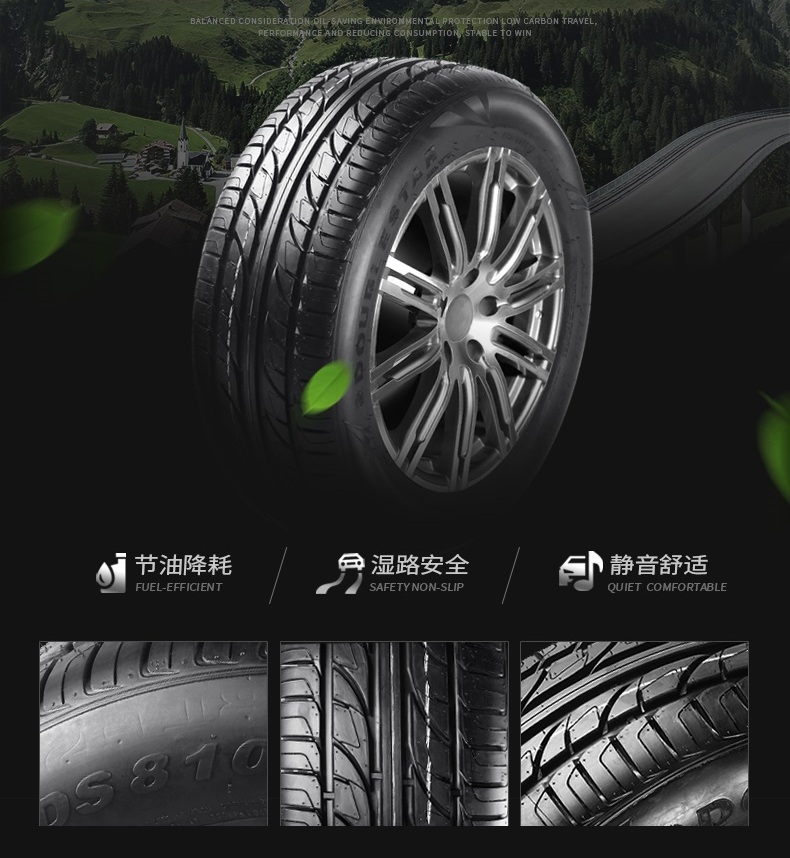 PATTERN:
◆ DOUBLESTAR TIRE DS810 PATTERN UHP SERIES
FEATURES& BENEFITS:
◆ Doublestar tire DS810 have features of he increasing of lateral pattern landing pressure on Goners, gratly improves the vehicle high-speed cornering performance and reinforce the wear resistance.
◆ Certificates: DOT, CCC, SGS, ISO, TS16949, ECE, EU-LABEL, E-SOUND, GCC, INMETRO, SNI, LATU, SEI
◆ Qaulity warranty: All Doublestar tire you buy from us have fulll quality warranty.
◆ Delivery time: 20 days upon the receipt of confirmation.
AVAILABLE SIZES:
Item

Size

Pattern

Tread Depth

Load
index
Speed
Grade

Rim

S.W.

O.D

Series

1

205/55ZR17

DS810

8.0

95

W

6 1/2J

214

658

UHP

2

215/55ZR17

DS810

8.0

98

W

7J

226

668

UHP

3

225/55ZR17

DS810

8.0

101

W

7J

233

680

UHP

4

205/50ZR17

DS810

8.0

93

W

6 1/2J

214

638

UHP

5

215/45ZR17

DS810

8.0

91

W

7J

213

626

UHP

6

225/45ZR17

DS810

8.0

94

W

7 1/2J

225

634

UHP

7

225/40ZR18

DS810

8.0

92

W

8J

230

637

UHP

8

245/35ZR19

DS810

8.0

89

W

8 1/2J

248

655

UHP

9

245/30ZR22

DS810

8.0

92

Y

8 1/2J

248

707

UHP

10

295/25ZR22

DS810

8.0

97

Y

10 1/2J

301

707

UHP

11

275/30ZR20

DS810

8.0

97

Y

9 1/2J

278

687

UHP

12

245/35ZR20

DS810

8.0

95

Y

8 1/2J

248

656

UHP

13

225/30ZR22

DS810

8.0

87

Y

8J

230

695

UHP

14

265/30R22

DS810

8.0

97

Y

9 1/2J

271

719

UHP

15

275/25ZR22

DS810

8.0

93

Y

10J

283

697

UHP

16

235/30ZR22

DS810

8.0

90

Y

8 1/2J

241

701

UHP